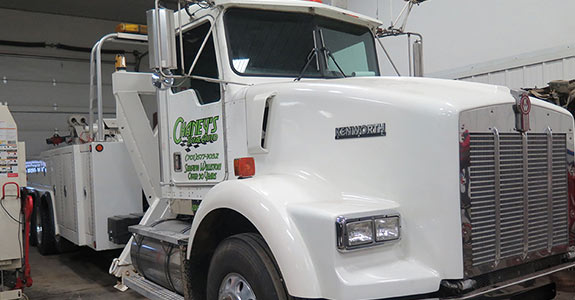 Automobiles are complex machines that require precise care and professional service—especially when they break down or malfunction, leaving you without a safe way to travel. To prevent unforeseen automotive issues or remedy them thoroughly and efficiently when they occur, choose Chaney Total Auto & Exhaust Repair. With more than three decades of professional experience as an auto repair expert specializing in exhaust systems and serving Williston, Trenton, Springbrook, Alexander, and Marmon, ND, we have a reputation for total and complete quality car care.
Complete front-end work and more
At our shop, we're happy to take on a full range of automotive problems and provide you with solutions that keep your vehicle functioning safely on the road at all times. From routine repairs and maintenance on brakes to front-end work and those unforeseen issues that can spring up and plague drivers, we handle it all. Some of our specialties include:
Brakes and brake repair
Front-end work
Lift kits and lowering kits
Stock and custom exhaust work
Muffler repairs
Radiator repairs
Catalytic converters
Struts and shocks
Hydraulics
Suspension work
Custom fabrications
Our work goes above and beyond the list above, however—we're pleased to assess any automotive problem you might be dealing with, to provide an expert opinion about next steps towards resolving it.
An unmatched level of quality
If you're looking for auto repair in Williston, ND that you can count on, look no further than Chaney Total Auto & Exhaust Repair. We're not in the business of providing "one size fits all" repairs or slapping a bandage on a problem with your exhaust systems that are only going to get worse. Instead, we put in the time and effort to make sure your automotive issue is thoroughly addressed and completely resolved the first time around.
We're also happy to work with area motorists in setting up a service schedule for your vehicle, to make sure it's getting the care it needs at all intervals of its life. Whether you're riding around in a new vehicle that just needs the essentials to stay functional or you're getting the last few years out of an old clunker that needs comprehensive care to run smoothly, know that we're here to help.
For more information about the depth of services we're able to provide or to speak with an auto repair specialist in Williston, ND you can count on to give you honest advice and a transparent quote on services like brake repair and custom exhaust work, please don't hesitate to contact us today at 701-577-6574. We're happy to learn more about your vehicle and how we can assist you in keeping it running smoothly! Don't forget to ask about our towing service, stock of RC cars, and custom signs, as well!